With a promise to "Make Your Future Colorful", CET Group held its National Seminar at the Renaissance Shanghai Caohejing Hotel in Shanghai, China on September 7th, 2017. The aim of the seminar was to expand CET's brand and to discuss their future development in the OA industry, as well as to seek cooperative, win-win opportunities with clients.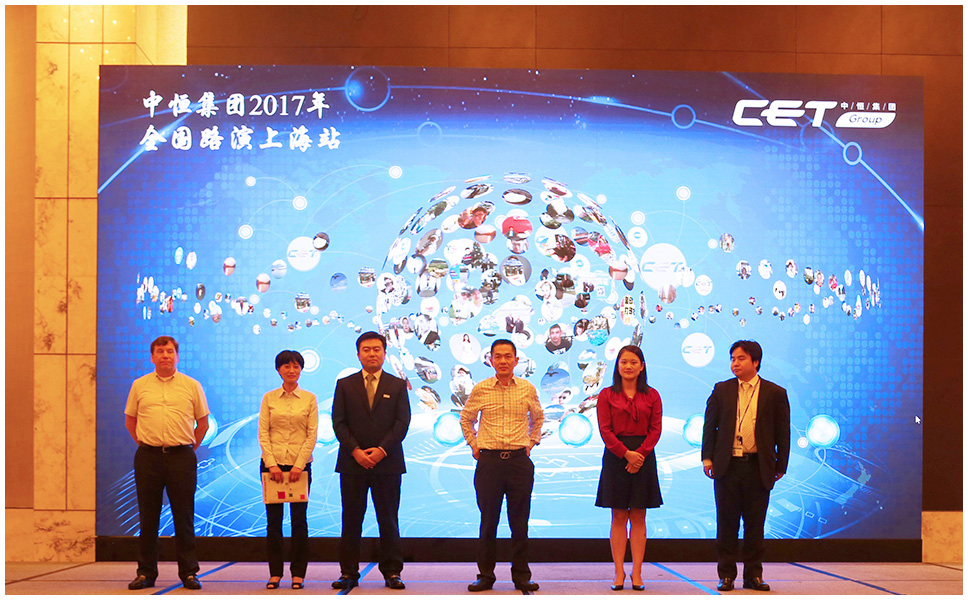 Among the distinguished guests were CET President Steven Ma, General Manager Demi Dai, General Sales Manager of Domestic Business Jin Guangxu, and the General Manager of the Shanghai Branch, Liu Mingyan. The Manager of CET's Testing Center, John McCracken, as well as two representatives from Mitsubishi Chemical, Liu Yunlong and Kanau Oomura, were there to welcome the guests of honor.
General Manager Liu Mingyan began the seminar by welcoming all the guests and expressing CET's genuine appreciation for all its clients. Next, President Steven Ma delivered a speech titled, "Creating Value for Clients". In the speech, he talked at length about CET's efforts and achievements in market expansion, as well as the company's progress within the used machine and chip markets. Additionally, he analyzed the overall development of the OA industry. After this, Wang Junzhu, General Manager of Hangheng Office Equipment Company, talked of his desire to cooperate with CET.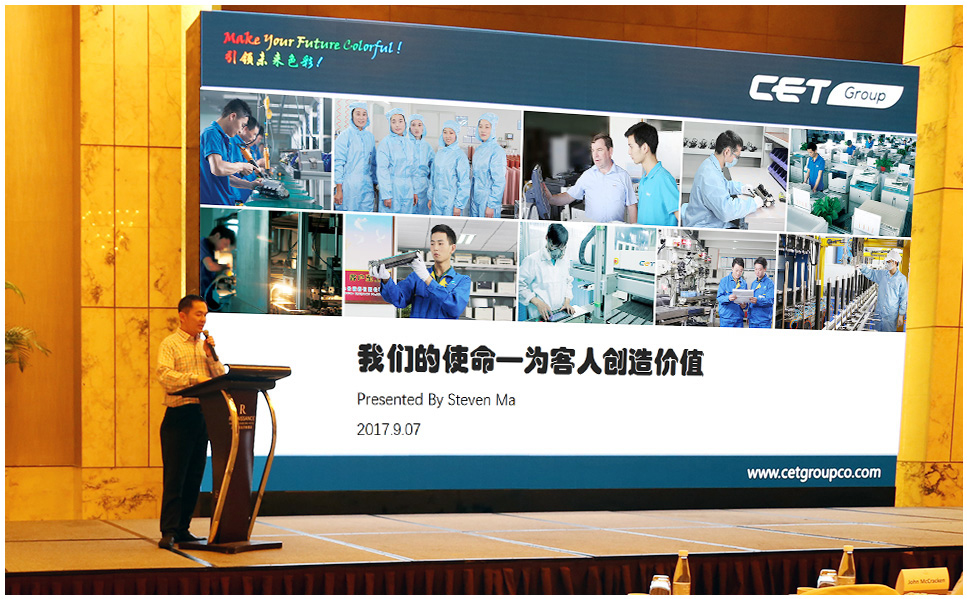 Next, Testing Center Manager John McCracken spoke to dealers about the importance of collaborative effort, as well as CET's recent breakthroughs in R&D and Quality Control. He then handed the microphone to Liu Yunlong, a representative from Mitsubishi Chemical, who talked about the current drum and toner markets while sharing his professional knowledge with the audience.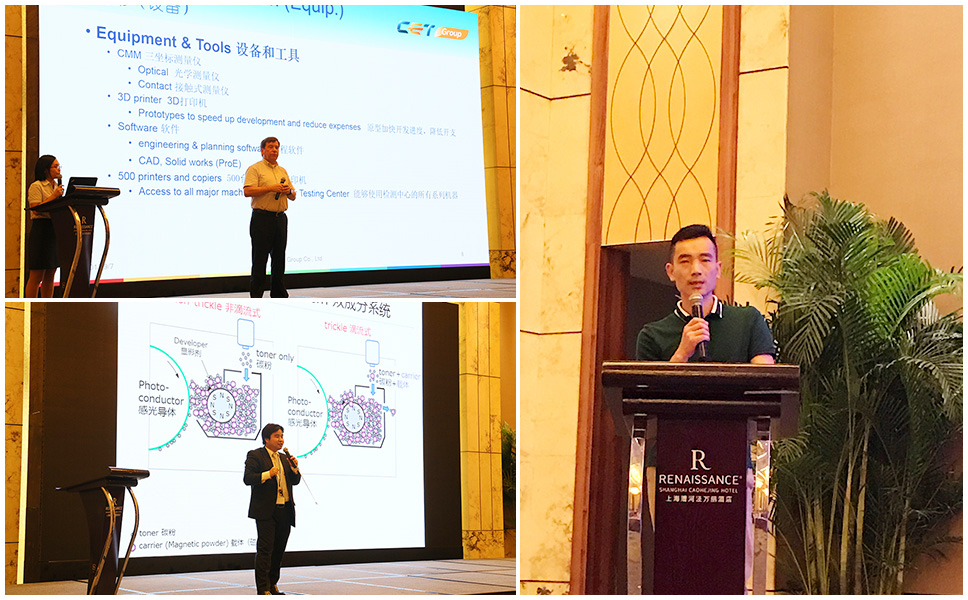 Finally, there was a special sales promotion and bidding program, which ultimately saw CET sell over $100 thousand (or over $1 million RMB) worth of products! The seminar concluded with a dinner party, which included a lottery and a special performance.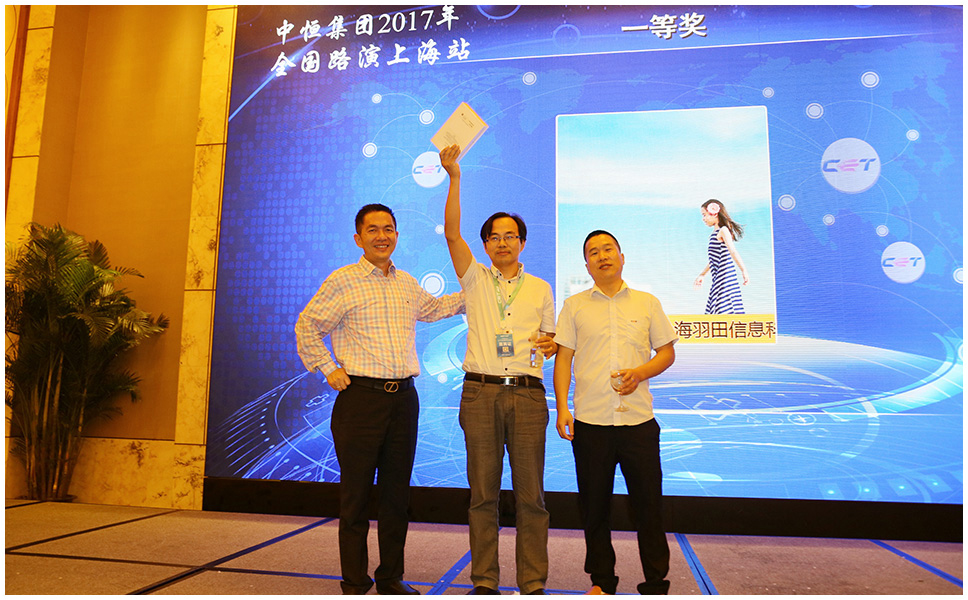 As the front-runner in the OA industry, CET Group will continue to increase their brand's influence, enhance cooperation with clients, and create high-quality products and endless value for our customers.