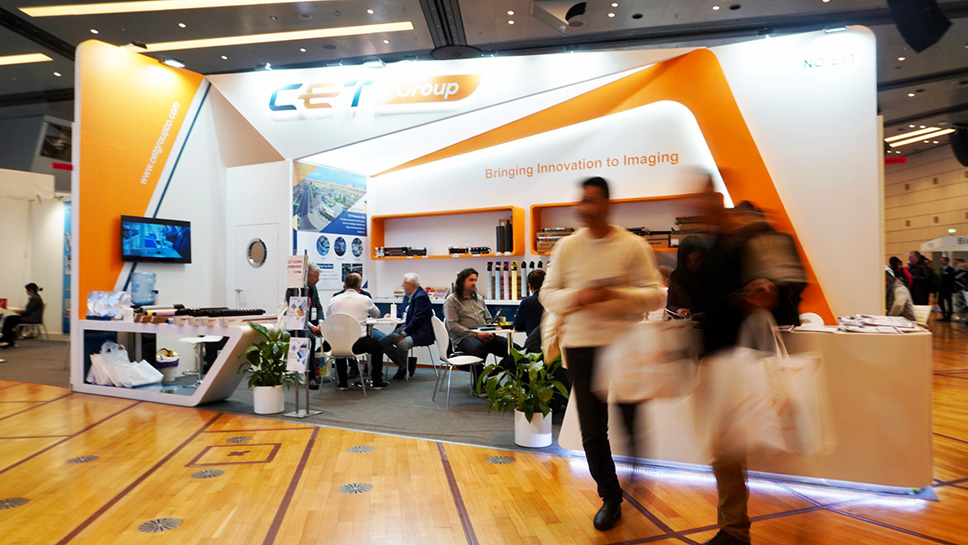 CET began the New Year on a high note by participating in the comeback of the international trade fair, Ambiente 2023. The trade show returned after a 3-year hiatus due to the COVID-19 pandemic.
We welcomed the opportunity to meet with our customers in person and highlight our products and our progress.
Our products speak for themselves
CET brought hundreds of products across many OEM lines to display at the fair, including spare parts, toner cartridges, drum units, fuser assemblies and more.

In terms of parts with proven advantages, our long-life pick up rollers and latest primary charge rollers (PCRs) were popular. Our PCR for use in RICOH MPC4503/5503/6003/4504/5504/6004/IMC3000/3000A/3500/3500A/4500/4500A/5500/5500A/6000 was especially well-liked by new customers due to its unique appearance.
In addition, CET brought our patented toner cartridge for use in Canon iR ADVANCE DX C5840/5850/5860/5870/ C5840i/5850i/5860i/5870i DX machines, our toner cartridge for use in Xerox AltaLink C8145/8155/8170 machines, drum units for use in Canon GPR-55/NPG-71/C-EXV51and Ricoh MPC3003/3503/4503/5503/6503 machines and our fuser belt assembly for use in Canon iRAdvance C5535i/5540i/5550i/5560i machines, which all met with high approval for product innovation and patent protection.
We also shared our latest innovations in technology, our equipment upgrades, and the strides we've made in product quality reassuring the trust our customers have in us.
The reunion inspires CET with gratitude and motivation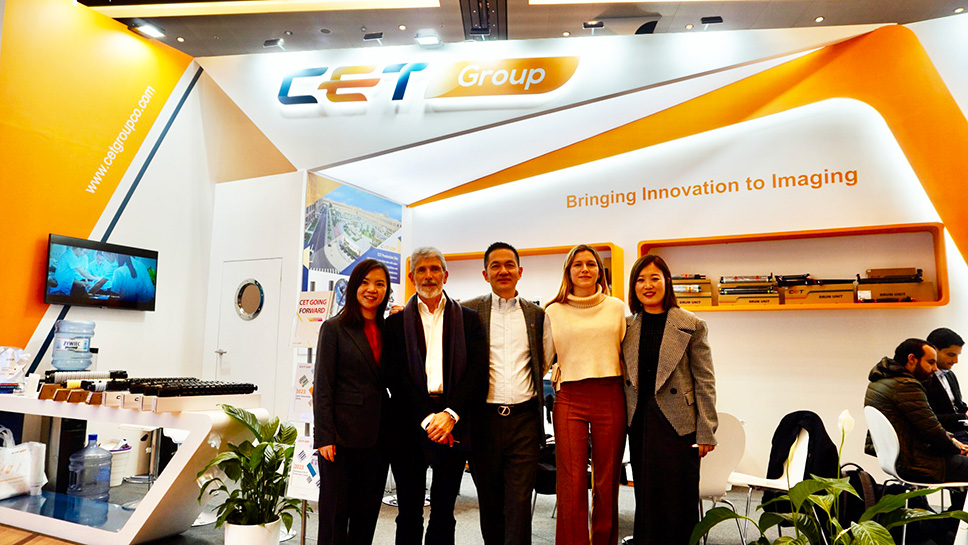 After a 3-year absence, the reunion brings CET gratitude towards all of our customers and motivates us to do more. Thank you all for putting your support and trust in CET. We hope our improvements and innovations prove your trust in us is well deserved.

Our growth brings opportunities for more customers to benefit with CET.
The prospect will be bright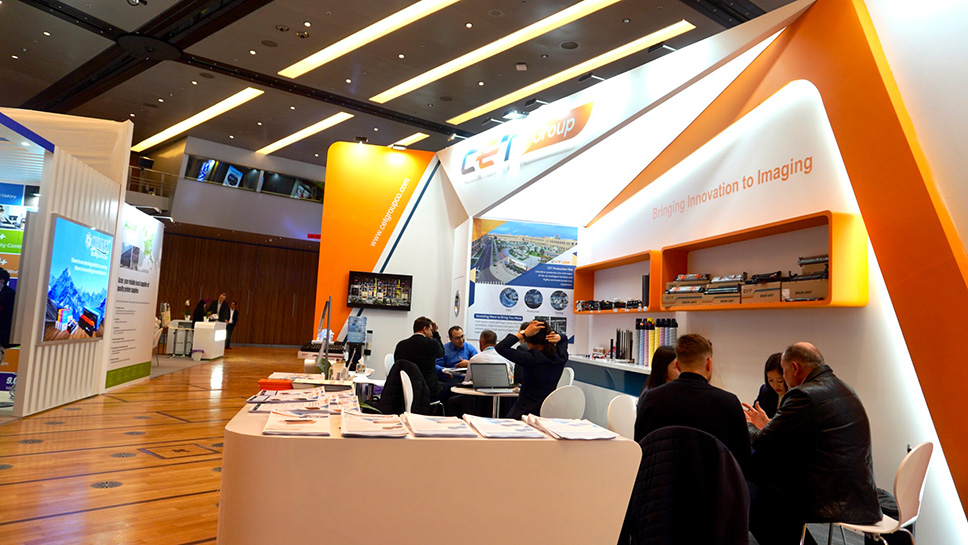 During the five days of participating in Ambiente 2023, we connected with old friends and met new international customers. In the New Year, CET will keep creating brand value for our global customers with high-quality products and outstanding service. We look forward to working with you in 2023.