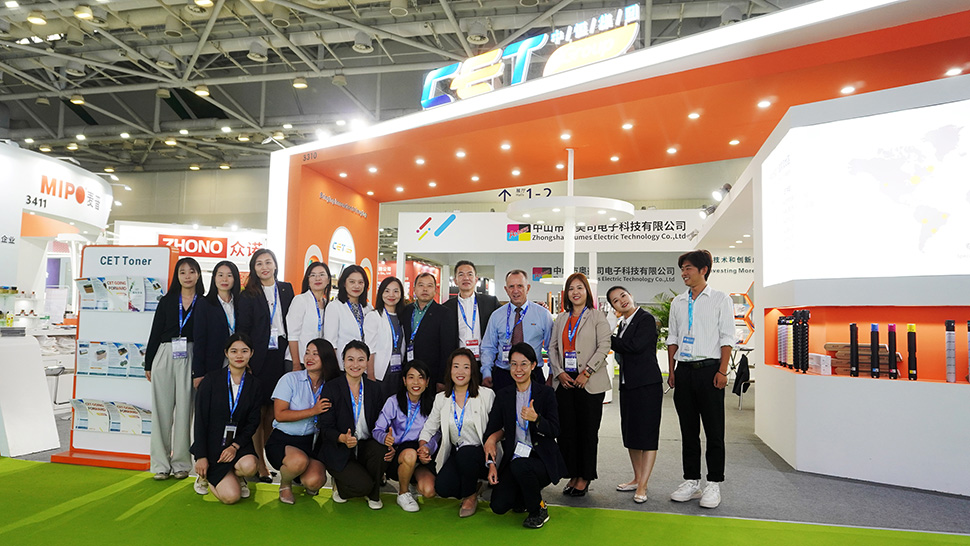 The 2023 Zhuhai RemaxWorld Expo witnessed the resounding success of CET, a manufacturing leader in the OA imaging industry. From October 12 to 14, 2023, CET showcased innovative products like the double layer drum cleaning blades and water foam lower fuser rollers, drawing in a diverse crowd of global attendees.
With 27 years of experience in the OA consumables industry, CET has established itself as a trusted partner for customers worldwide. Their commitment to delivering high-quality products and services has resonated with customers from different backgrounds, fostering mutual growth.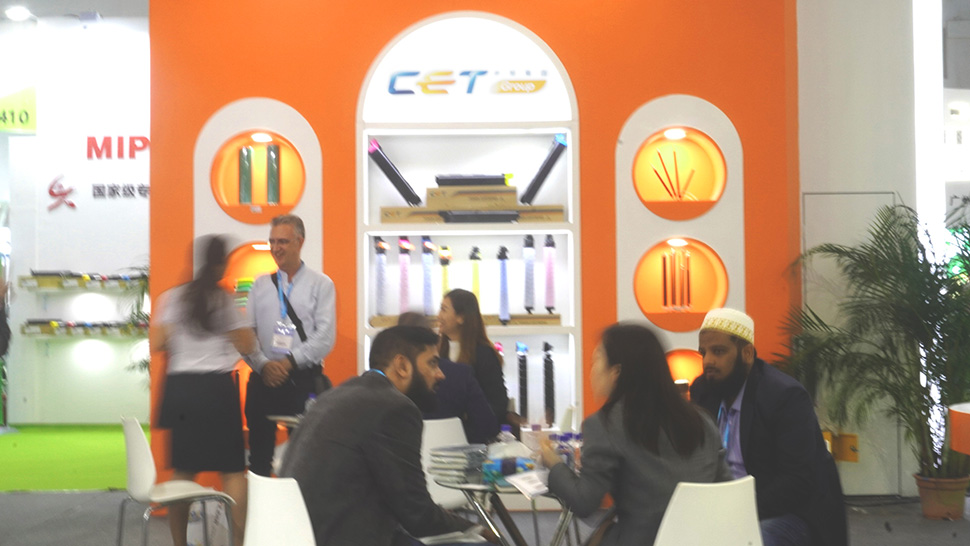 This year's event welcomed customers from various regions, including the Middle East, South America, South Africa, Asia, and Europe. CET's booth was abuzz on opening day, as they reconnected with over a hundred customers, some of whom they hadn't seen in three to five years.
The star attractions at CET's booth were their groundbreaking innovations: the water foam lower fuser rollers, double layer drum cleaning blades, CET toner, and CET patented cartridges. These products underscore CET's dedication to technological advancement and their noteworthy achievements in the industry.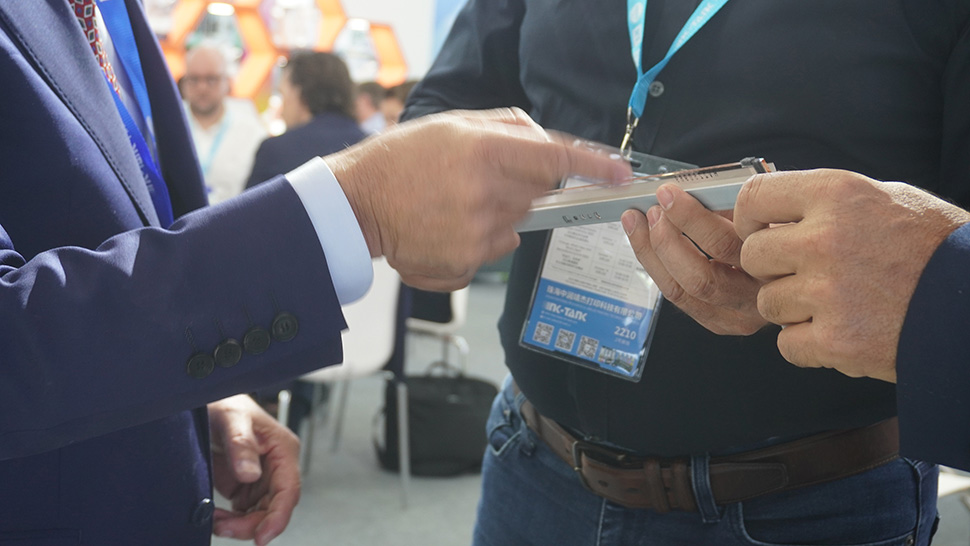 Colleagues from CET's Russian, AME, and Singapore branches joined the event to introduce attendees to CET's product range, further strengthening their global presence.
The 2023 Zhuhai RemaxWorld Expo served as a meaningful reunion between CET and its valued customers. This event celebrated their shared journey and anticipated a future of continued collaboration and success.
About CET Group
CET Group, registered in Beijing, China in 1996, has been a driving force in the OA industry for over 27 years. Specializing in the development and manufacture of compatible spare parts and consumables, the company's dedication to innovation, product quality, and global support has earned it recognition and trust on a global scale. With an extensive network of branches and distributors, CET Group continues to shape the industry and set new standards for excellence.